LEAD Camp Curriculum  – 3rd – 6th graders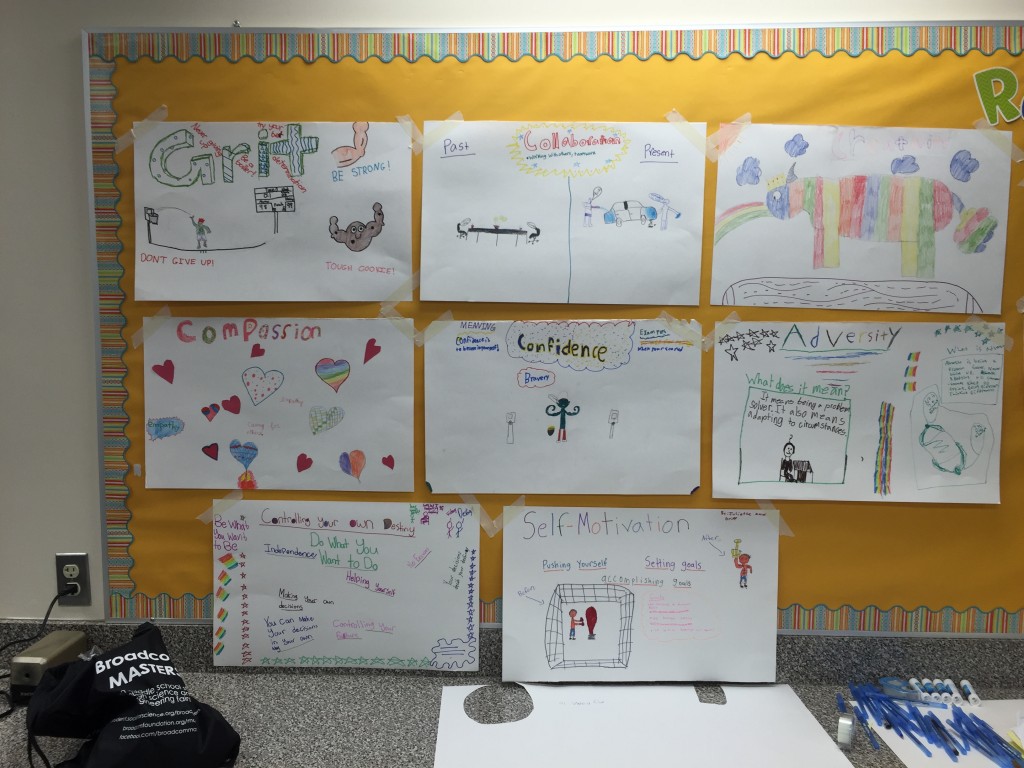 We're excited to have you join us for LEAD Camp this summer.
What should you expect? Here are some highlights from our two-week curriculum. T

he other half of the day is spent on athletic development.
Day 1
What does it mean to be an entrepreneur or inventor?
Which entrepreneurs or inventors do campers admire most?
Introduction to core LEAD elements: Grit, Confidence, Compassion, Collaboration, Creativity, Self-Motivation, Overcoming Adversity & Controlling Your Own Destiny
Group Activity – LEAD core elements game.
Day 2
Personality ice breaker – Exploring campers areas of strength.
What is leadership?  Campers will begin to understand their ability to affect the world around them by sharing examples of how they have shown leadership?
Campers will play a series of leadership and trust games.
Day 3
Group Learning Activities  – Campers will be given a problem to solve and learn critical thinking skills by turning their "Lemonade Stand" into a real business.

How to determine price/location?
How much lemonade is needed?
How is bad weather dealt with?
How to determine customer satisfaction?

Video game – Lemonade Stand – Build your own business.
Day 4
Cool Invention Day – What do campers feel are "cool" inventions?
Passion/energy/idea – Why is passion so important to business success? What interests campers the most?  What product ideas do they have?
Campers will break into teams collaborating and brainstorming ideas to find new and exciting opportunities.
Day 5
Developing A Product:

What will the product or service look like?
What are the features and benefits?
Who are your potential customers?

Sharing business ideas launched by kids just like our campers – dog walking, jewelry, lawn mowing, snow cones, selling goods on ebay, app creation, etc.  We'll review real-life Shark Tank, Kickstarter and entrepreneurial success stories.
Day 6
Naming a business – What is important and how does your name start to differentiate  your product from the competition?
Mission statement – This is the why of your business.  How do campers craft ones that are concise but also descriptive?
What is a trademark, patent and URL? Why are each so important?
Day 7
"The Blueprint" – Campers will learn the fundamentals of a business plan and what's included.

Identifying potential customers and how to reach them.
How to service your product – with people and technology.

Financial Literacy 101 – saving, investing, donating, bank accounts, assets (Stocks, bonds, real estate).

Understanding why a camper's attitude toward money can really affect their life and decision making.
Day 8
Marketing!

Campers will learn what's important in advertising design, and collaborate on making posters and ads – from design to style to slogans they will team up and have fun learning how to market a product!

Guest Speakers include:

Steve Battista, Senior VP of Brand at Under Armour
More to be announced soon!

Campers will work with the guest speaker and come up with their own slogan!
Exploring and developing a sales strategy.
Day 9
Campers will learn about Public speaking and presentation skills by playing games like "The Continuous Story" to have fun learning and increasing their self-confidence, communication skills and composure.
Practice your pitch!
Campers will play the "Be Your Own Boss Game".
Day 10
Pitch day!  Present your idea to a panel of CEO's/Presidents of local and national companies.
Get valuable feedback on your product or service and presentation.